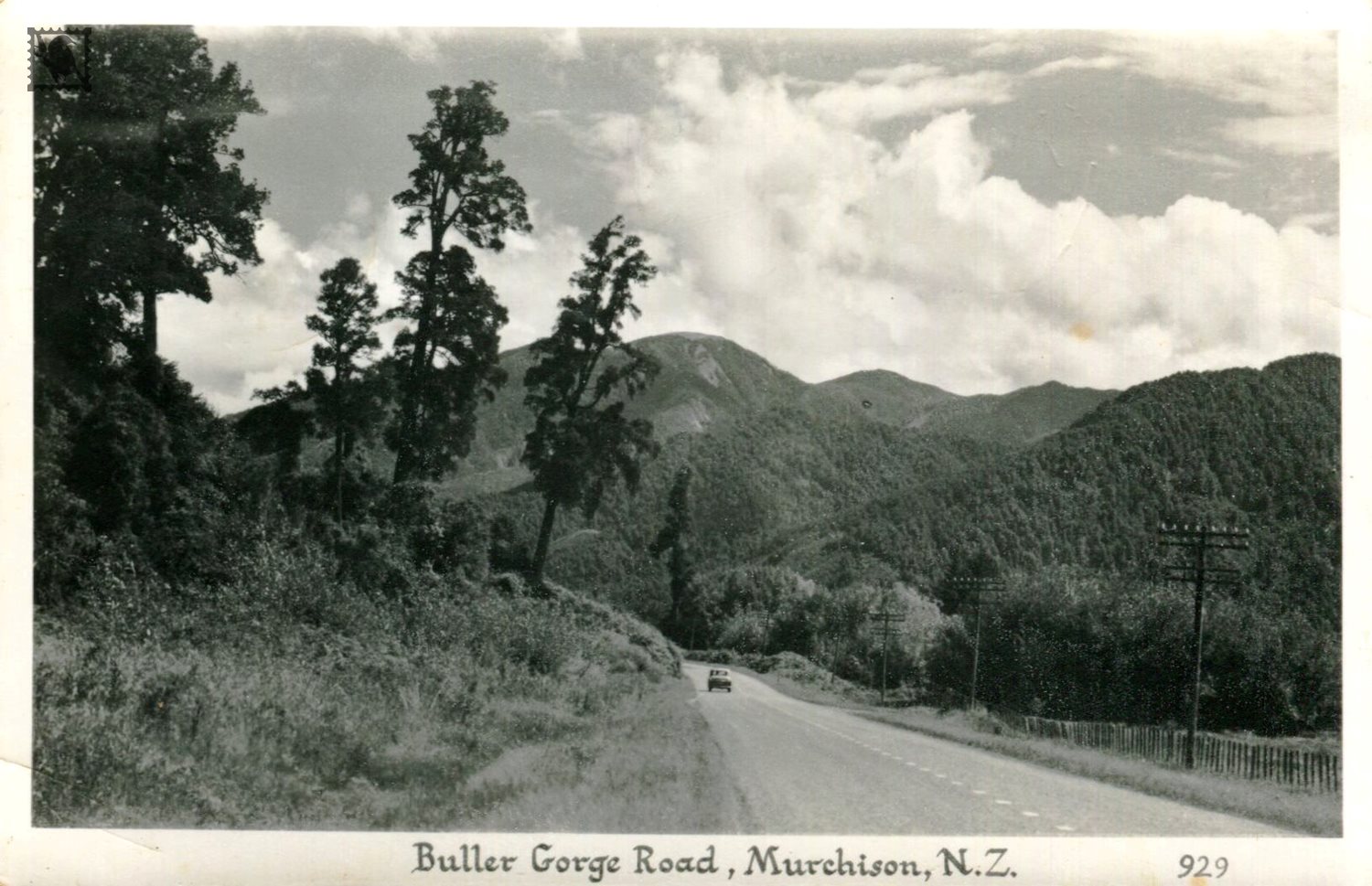 Murchison The Buller Gorge Road
Albums:
Messages:
Below you will find the message written on the back of the postcard. In the event we have duplicates of the same postcard, multiple messages may be found below.
Message
Addressed To:
Mrs.G.R.Law
Address:
Fishermans Rock, Whangaparaoa, No1 RD Silverdale
Message:
On the Road 13/3/1963 Have been flat out all the way not a minute to spare as is always the case in Tobacco. Trust all is well Love to all Note - this card has an NAC (National Airways Corporation) Air Mail label attached and postage was 2 x 2 penny stamps i.e. 4 pence for postage.
Postcard Details:
Publisher:
Gladys Goodall
Photographers Card ID:
929