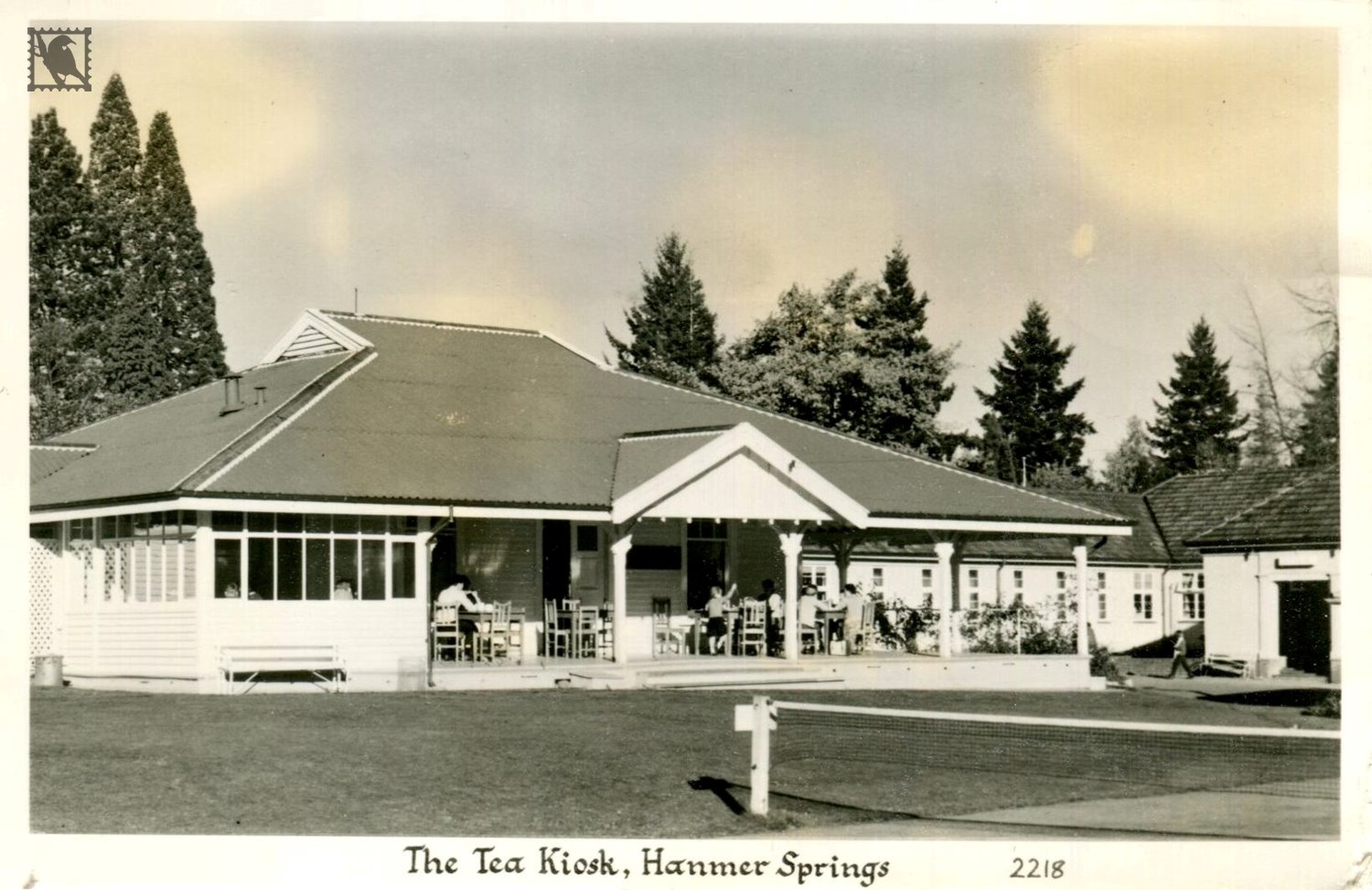 Hanmer Springs The Tea Kiosk
1904-5 The  Tea kiosk opened at the baths (still survives in the baths complex but not quite
in its original location).
Messages:
Below you will find the message written on the back of the postcard. In the event we have duplicates of the same postcard, multiple messages may be found below.
Message
Addressed To:
My Dear Robyn
Message:
I went to the shop this afternoon to get these cards and when I came back imagine my surprise to get a letter from you and mummy. It was so nice to hear about your pets show, what a pity you couldn't have the canary there, I'm sure he would have got a prize. I looked for you when I left Nelson, but could only see Graeme. So I don't think I shall be here very long, but hope to got to Christchurch for a while before going back to Nelson. Tell Mummy I shall write to her at the weekend, as we dont do anything on Sat or Sunday. There are several black pussies here and one of them likes to get in at night and sleep on somebody's bed. Hope you are keeping well.
Signed:
Love from Mrs Woodman
Dated:
Hanmer Springs 10.10.1962
Postcard Details:
Publisher:
Gladys Goodall
Photographers Card ID:
2218