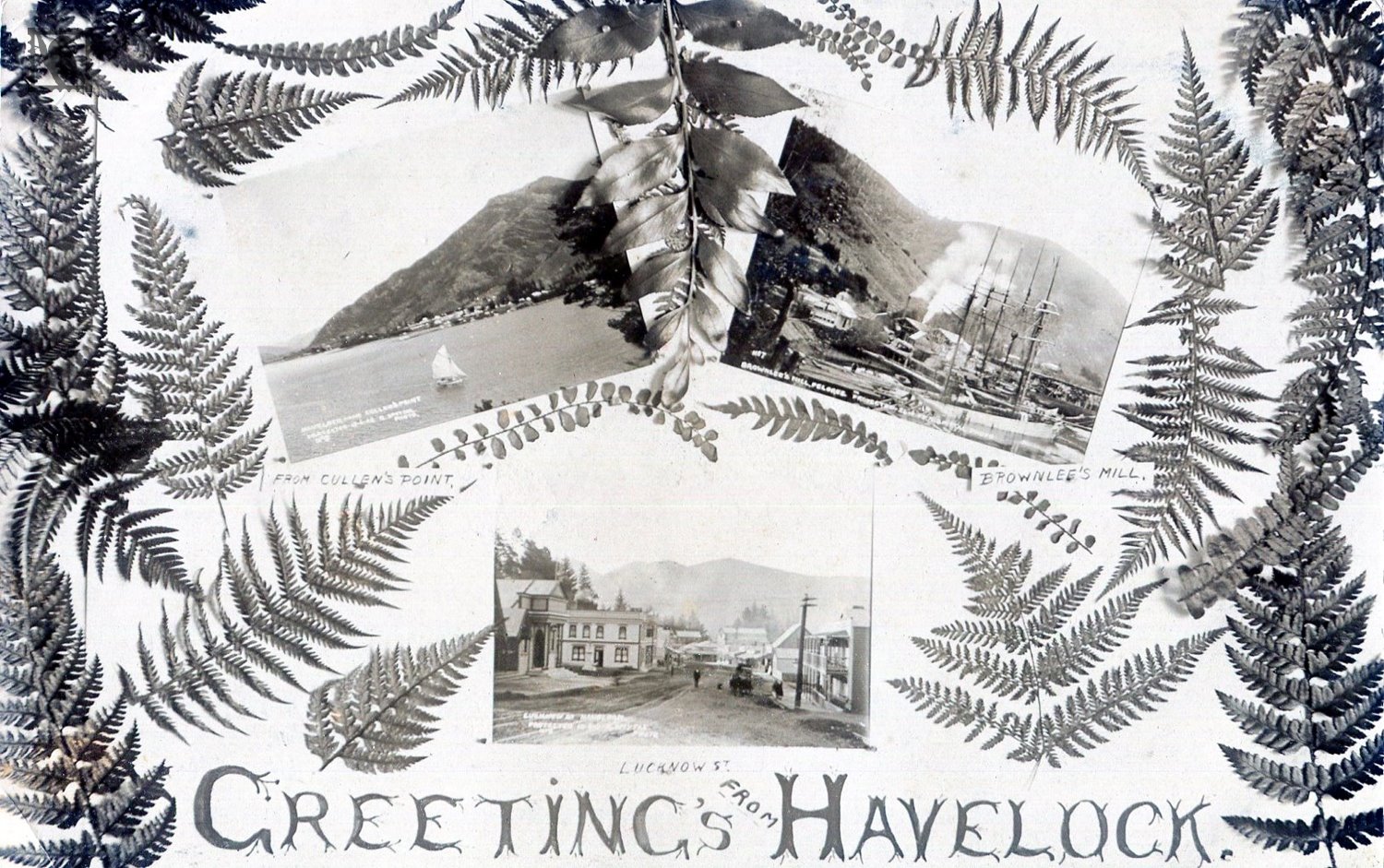 Greetings From Havelock
Greetings from Havelock. Shows 3 smaller images - From Cullen's Point Havelock Harbour, Brownlees Mill and Lucknow Street.
Messages:
Below you will find the message written on the back of the postcard. In the event we have duplicates of the same postcard, multiple messages may be found below.
Message
Addressed To:
Miss M Batty
Address:
Ricsmond St, Cobden, Greymouth
Message:
Dear Mebla I expect Daisy has told you I was going to write to you so you will not be surprised receiving this P.C from me. I am hoping to come and see you all some time. I don't know when we wish you would come and see us we should be very pleased to see you any time. We wish you all a very happy Xmas and a prosperous New Year. I am hoping to hear from you soon dear Daisy will give you my address.
Signed:
Best love from Cousin Mabel Walker
Dated:
21st December 1908