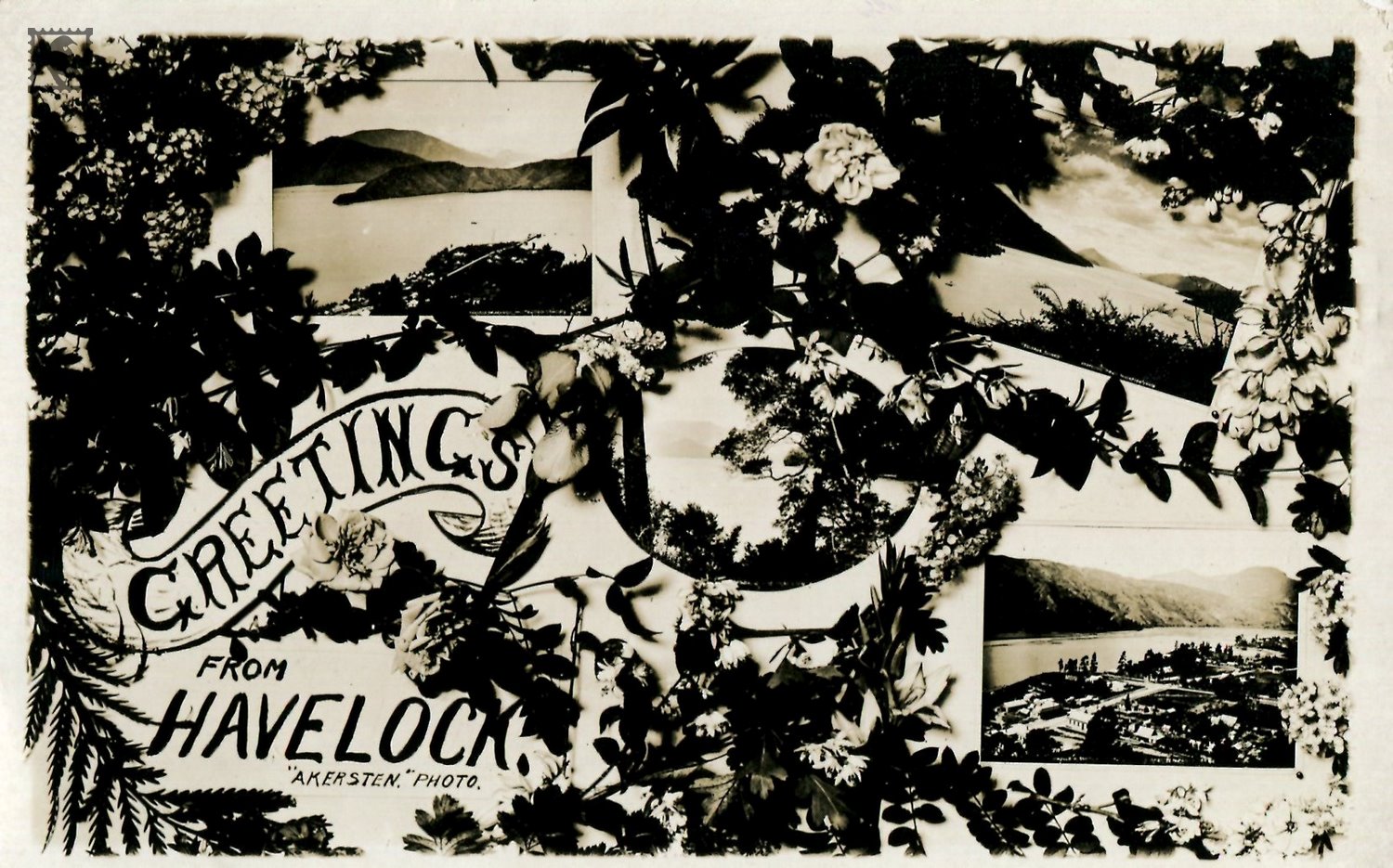 Greetings From Havelock
Greetings from Havelock. Shows 4 small views; The Terrace Havelock, Pelorus Sound x 2, Havelock Township & Sounds.
Messages:
Below you will find the message written on the back of the postcard. In the event we have duplicates of the same postcard, multiple messages may be found below.
Message
Message:
To my Old Friend Fred House Good Health - Wealth & Happiness
Signed:
JR AK ( James Raglan Akersten )
Message #2
Message:
Best Wishes for Xmas & Coming Year. I am stopping at Home this Xmas - taking part in Solos and Carols Xmas Evening at Church. full musical service will write you fully later on.
Signed:
AK ( James Raglan Akersten )
Postcard Details:
Date Taken:
1925-12-28T00:00:00