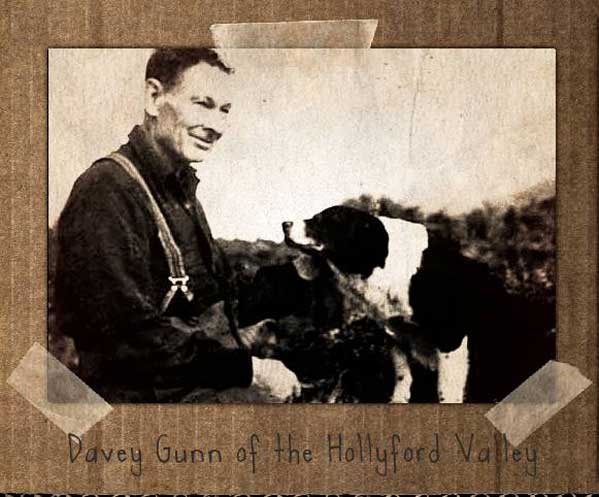 Most Kiwi's would stare at you blankly if asked who Davey Gunn of the Hollyford Valley was, but folk in New Zealand's deep south would look you hard in the eye and give you a slow nod.
This quiet, unassuming Kiwi Bloke, lived in the rugged Hollyford Valley and literally ran his way into folklore in 1936, after a light aircraft crash in Big Bay in remote South Westland. Gunn, sporting a broken rib, ran 97 kilometers (60 miles) on a non-stop mercy mission to summon help, his efforts saw the four survivors rescued. He did so in under 20 hours, in the dark, at a time when most would have taken a grueling four days to cover the remote terrain. Hailing from the small South Canterbury town of Waimate, Davey Gunn, in 1926, secured the lease of a remote property at Martins Bay (now the finishing point of the Hollyford Track), with four leases totaling more than 25,000 acres in the Hollyford Valley he established his base 'Deadman's Hut' on the banks of the remote Hollyford River. So remote, in fact, that this was one of the last credible sightings of  New Zealand's 'Giant Moa' took place.
One of the Grandfathers of New Zealand Tourism

  Davey was no businessman, and money meant little to him, he was a stubborn and difficult fella to work with. He lived very frugally, calling the Hollyford 'The Land of Doing Without', and had little time for 'modern inconveniences'. He was, however a superb bushman and cut tracks along his valley run to get access to the river flats, connecting them by a chain of huts along his isolated run. So to supplement his income in 1936, Davey opened up and shared the land he loved, unwittingly pioneering guided hiking and horse riding trips in the Hollyford and Pyke Valleys.
https://www.firstlighttravel.com/blog/the-hollyford-man-who-was-made-of-whipcord-and-horseshoe-nails-the-story-of-a-true-new-zealand-hero